GFWC of Montana Resources
The GFWC of Montana Resources page provides downloadable forms and documents for GFWC of Montana members. Documents available include membership campaign form, bylaws, standing rules, collect, websites, LEADS, Facebook, and more.
Montana State Forms
Time for Reports – Submit by February 5!!!
Click Here: 7 Grand 

Initiatives

 in Word This form will be downloaded. Check the arrow at the top right side of the screen. Open it up and save to your computer. If you have Word you can type on this form.
Click Here: Club Statistical Form

in Word:

This form will be downloaded. Check the arrow at the top right side of the screen. Open it up and save to your computer. If you have Word you can type on this form.
EASY TO USE INSTRUCTIONS: Save form to your personal computer by selecting FILE and then selecting "SAVE AS". browse to the folder you wish to save it into, change the name of the file to reflect your club's name and hit "SAVE". Next, fill out the form with your information and SAVE again. Now you may prepare an email and send to the appropriate person.
Click Here: Change of Officer Form: Report new club officers to GFWC Montana.
Click Here: Gold Pin Order Form: For 50-Year Members
Click Here: Request for Reimbursement: Send to GFWC of Montana President
Seasonal Recruitment Report
Submit the names of those successfully recruited during your membership campaigns, please complete the form below and return it to GFWC Headquarters by the deadlines noted:
Recruitment Seasons:
Recruitment – Fall – September, October, November; Report due December 1
Mentoring – Winter – December, January, February; Report due March 1
Recognition – Spring – March, April, May; Report due June 1
By-Laws – Standing Rules – Parliamentary Language
Click Here: GFWC Montana Bylaws (Amended September 10, 2017)
Click Here: GFWC Montana Standing Rules                                         (Amended September 10, 2017)
Click Here: Parliamentary Language
GFWC Leadership Education and Development Seminar (
LEADS) 
LEADS – GFWC of Montana Wants You!
The GFWC Leadership Education and Development Seminar (LEADS) program is intended to identify GFWC members at the grass-roots level who have the potential and the desire to assume leadership po­sitions in GFWC beyond their club. Participation in LEADS can help these members gain the capabilities, confidence, and commitment necessary to pursue and achieve higher office and serve with distinction. The LEADS program is held annually the day before the of­ficial opening of the GFWC Annual Convention. It is a full day of activities, and includes breakfast and lunch.
It is highly recommended that each State Federation LEADS candidate meet the following criteria:
*Demonstrates leadership capabilities at the club level as an active club president, club officer, or club project or committee chairman
*Exhibits a commitment to the Federation
*Exhibits an understanding of the GFWC mis­sion of community service, illustrated by programs and projects in which she is or has been involved
*Demonstrates leadership skills, including, but not limited to, organization, responsibility, trustworthi­ness, enthusiasm, and flexibility
*Exhibits an interest in and willingness to pur­sue higher leadership positions in GFWC
*Agrees to share information gained from par­ticipation in LEADS with others in the state federation
*Understands and accepts potential expenses involved in participation
*Has not held elected positions at or beyond the state level (this criterion is recommended in order to encourage potential leaders at the club level to apply)
*Has not attended a previous LEADS program. Members are eligible to attend only once
GFWC will cover a portion of the attendees' expenses, including:
*Stipend of $250 for travel
*Lodging allowance of half of the double room rate for two nights at the Convention hotel
*Breakfast and lunch during the LEADS pro­gram
*Checks will be distributed to candidates upon attendance and completion of the seminar.
GFWC of Montana contributes $500 toward expenses. Some clubs also contribute to expenses.
Send applications to Joyce DeCunzo by March 4, 2019.
Click Here: LEADS Application:  Apply to attend LEADS training for GFWC Montana.
General Federation of Women's Clubs Forms
GFWC Resources: Find useful forms on the GFWC.org website.
JENNIE AWARD: Deadline is June 1. Awards Chairman: Joyce Rogers  joycerogers.gfwc@gmail.com
Other Resources
Click Here: Benefits of Belonging to GFWC – We Stand Up by Marian St. Clair
Click Here: Club Collect for Woman – Written in 1904 as a prayer for the day by Mary Stewart, a high school Principal in Longmont, Colorado. " I called it a 'Collect for Club Women' because I felt that women working together, with wide interests in large ends, which was a new thing under the sun and that, perhaps they had a need for a special petition and meditation of their own."
Click Here: Ten Commandments for a Clubwoman
Club Website/Facebook Links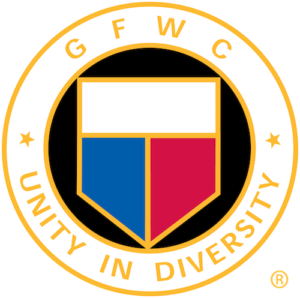 GFWC.org
Website
GFWC Billings Junior Woman's Club
GFWC Madison Valley Woman's Club
Facebook
GFWC Billings Junior Woman's Club