GFWC of Montana Resources
The GFWC of Montana Resources page provides downloadable forms and documents for GFWC of Montana members. Documents available include membership campaign form, bylaws, standing rules, collect, websites, Facebook, and many more.
Seasonal Recruitment Report
Submit the names of those successfully recruited during your membership campaigns, please complete the form below and return it to GFWC Headquarters by the deadlines noted:
Recruitment Seasons:
Recruitment – Fall – September, October, November; Report due December 1
Mentoring – Winter – December, January, February; Report due March 1
Recognition – Spring – March, April, May; Report due June 1
By-Laws – Standing Rules – Parliamentary Language
GFWC Montana Bylaws (Amended September 10, 2017)
GFWC Montana Standing Rules (Amended September 10, 2017)
Montana State Forms
Annual Reporting Form: 2018-2020 form coming soon! Report your club's total annual statistics to GFWC Montana each year.
EASY TO USE INSTRUCTIONS: Save form to your personal computer by selecting FILE and then selecting "SAVE AS". browse to the folder you wish to save it into, change the name of the file to reflect your club's name and hit "SAVE". Next, fill out the form with your information and SAVE again. Now you may prepare an email and send to the appropriate person.
Change of Officer Form: Report new club officers to GFWC Montana.
Gold Pin Order Form: For 50-Year Members
Request for Reimbursement: Send to GFWC of Montana President
General Federation of Women's Clubs Forms
GFWC Resources: Find useful forms on the GFWC.org website.
JENNIE AWARD: Deadline is June 1. Awards Chairman: Joyce Rogers  joycerogers.gfwc@gmail.com
Other Resources
Benefits of Belonging to GFWC – We Stand Up by Marian St. Clair
Club Collect for Woman – Written in 1904 as a prayer for the day by Mary Stewart, a high school Principal in Longmont, Colorado. " I called it a 'Collect for Club Women' because I felt that women working together, with wide interests in large ends, which was a new thing under the sun and that, perhaps they had a need for a special petition and meditation of their own."
Ten Commandments for a Clubwoman
Club Website/Facebook Links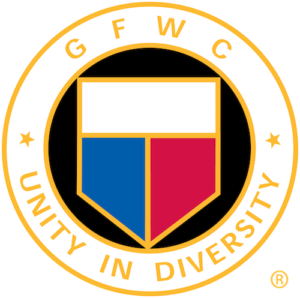 GFWC.org
Website
GFWC Billings Junior Woman's Club
GFWC Madison Valley Woman's Club
Facebook
GFWC Billings Junior Woman's Club